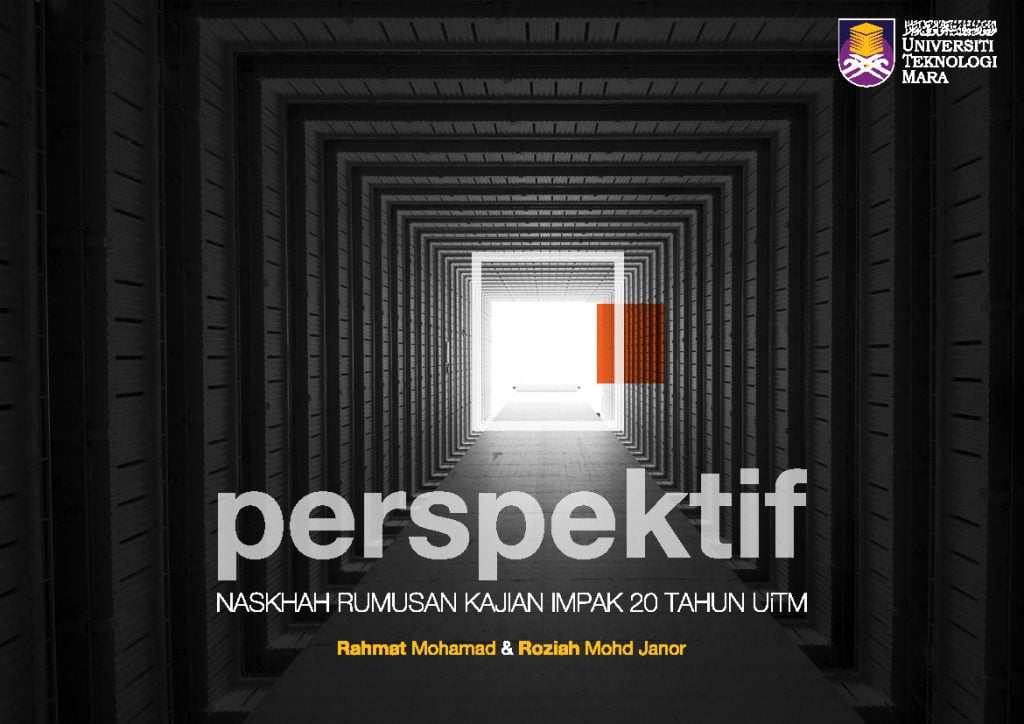 perspektif
To study the impact of Universiti Teknologi MARA (UiTM) on the surrounding localities and population, a 20-year study was conducted to evaluate its significance as a university since its declared change of status in 1999.

"Perspective" outlines 10 vital facts comprising the study of land and its physical development, the increase in land value, graduate and alumni mobility, community feedback, and graduate employability. To date, students' enrolment has reached 189,008 and a recorded 890,334 have graduated with an employability rate ranging between 82 per cent to 83 per cent.

This 20-year UiTM impact study is a follow-up of a similar 2007-2008 study that focused on the economic impact of UiTM on the communities surrounding UiTM campuses. Both study summaries reveal the major impact that UiTM has had on the regeneration of socio-economic development of the surrounding communities. It is hoped that these two consecutive 20-year studies are proof that UiTM should forge ahead in strengthening the education of the Malays and the Bumiputera through continuous engagement with the community and industry in its goals and efforts to advance national education development.